Ladbrokes Hide N Seeker
GPS tracking device
is perfectly suited to individual consumers, commercial businesses and credit providers. Hide N Seeker allows clients the ability to lend money on vehicles, equipment or any asset with peace of mind never before experienced.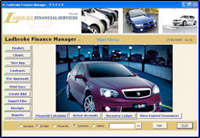 Adhering to UCCC and ASIC laws
Ladbroke Finance Manager
is an extremely sophisticated and user friendly credit provision software package. The system produces all required documents, tracks account activity, includes an inbuilt direct debit facility for simple payment collection and contains comprehensive reports allowing you to run your entire finance company via our web based software.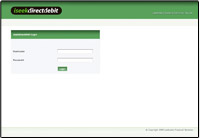 LadbrokesSecurePay
is a web based fee collection software program designed to provide simple debt management solutions. Clients can automatically collect fees or payments on any desired frequency with the ability to easily adjust payment conditions in real time. Provide your clients with the payment options they deserve with
LadbrokesSecurePay
.
Our mission
Ladbroke Financial Services strive to provide industry leading products and expertise to clients seeking comprehensive solutions to their business needs. We are dedicated to provide truly national coverage and support to clients throughout Australia. Whether you are currently a credit provider or you are considering entering the industry Ladbroke can provide the tools and expertise that will turn you into a market leader.

We take the fear out of lending money. Any business, Anytime, Anywhere!
Call us Nationwide on 1800 13 55 12
for more information or email us here!